PHILOSOPHY AND VALUES
BEAST MODE'S PHILOSOPHY
· HAVE FUN
· PLAY FAST
· SWARM ON DEFENSE
· BE AGGRESSIVE
· BE A GOOD TEAMMATE
· BE ACCOUNTABLE
· BE COACHABLE
· WE ARE FAMILY
· WANT IT MORE
· PLAY WITH HONOR
· NO ONE CARES WHO SCORES
· SHOW US AWESOME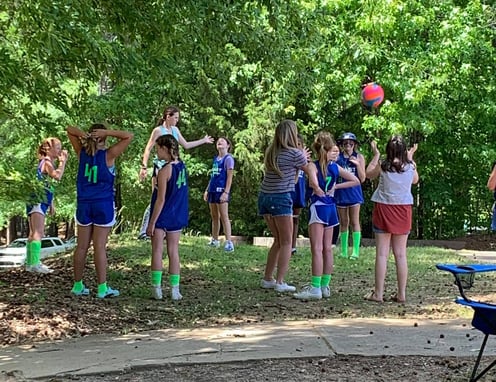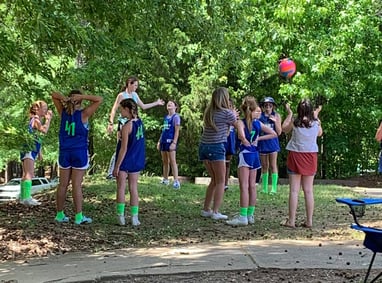 SPORTS ARE SUPPOSED TO BE FUN. WE ENCOURAGE TIME AT EACH PRACTICE FOR THE GIRLS TO GET TO KNOW EACH OTHER, HAVE A LITTLE FUN. PERSONAL SUCCESS IS FUN, OUR JOB AS COACHES IS TO MAKE SURE THE GIRLS CAN ACHIEVE SUCCESS, WHICH WILL LEAD TO FUN.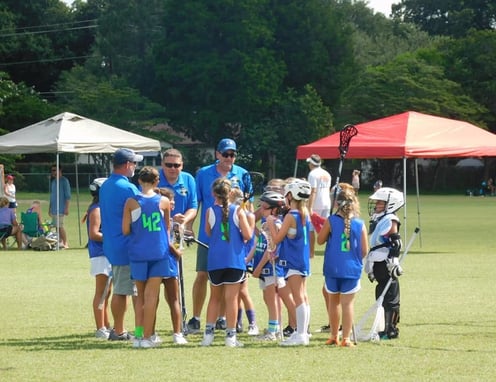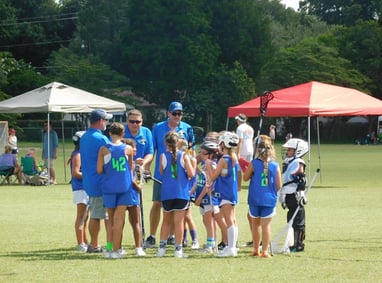 WE FOCUS TIME EACH PRACTICE ON CHARACTER TALKS, WHERE OUR GIRLS BUILD EACH OTHER UP AND DISCUSS PLAYING AND LIVING WITH HONOR. LACROSSE IS JUST A SHORT PERIOD OF THEIR LIFE, CHARACTER IS FOREVER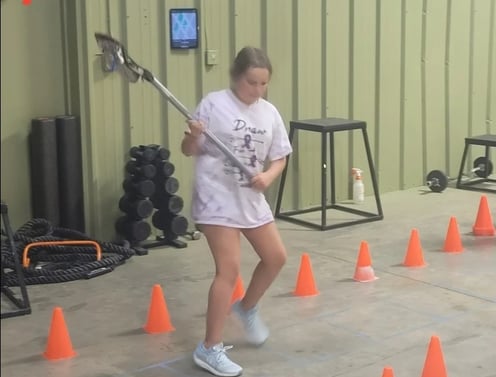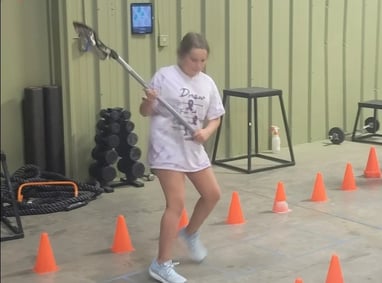 WE USUALLY SPEND 30 MINUTES OF EACH PRACTICE ON HIGH REP, HIGH SPEED, TWO-HANDED AND QUICK DECISION STICK SKILL WORK
SHOW WHAT AWESOME LOOKS LIKE
WANT IT MORE!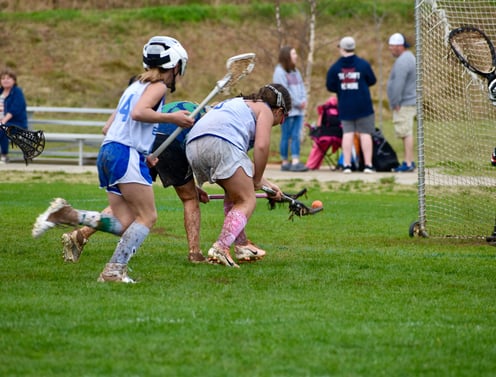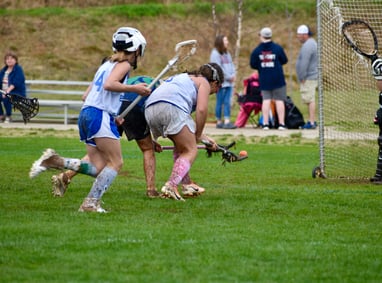 WE FOCUS A LOT ON STICK SKILLS. WE FOCUS A LOT ON WANTING IT MORE THAN THE OTHER TEAM. A TON OF SUCCESS HAPPENS ON THE FIELD WHEN YOU HAVE GIRLS WITH BETTER STICK SKILLS WHO PLAY FAST AND AGRESSIVE AND WANT IT MORE THAN THE OPPONENT!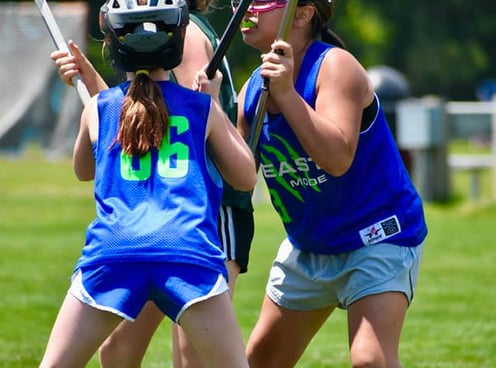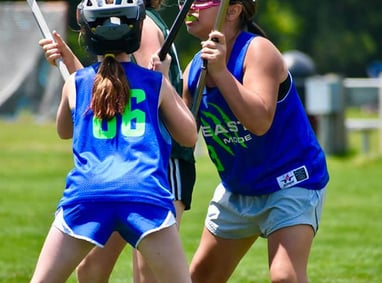 WE SPEND A LARGE AMOUNT OF TIME TEACHING THE FUNDAMENTALS OF EACH POSITION AND HELPING THE PLAYERS IDENTIFY POSITIONS THAT FIT THEIR ATHLETIC CHARACTERISTICS AND PERSONALITIES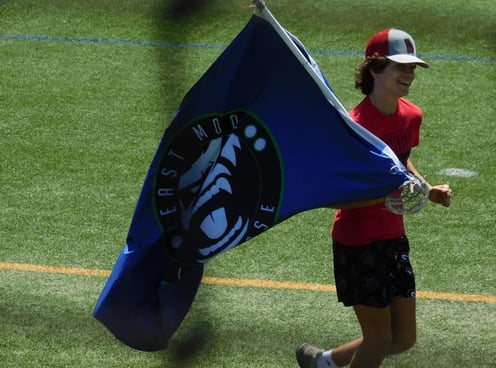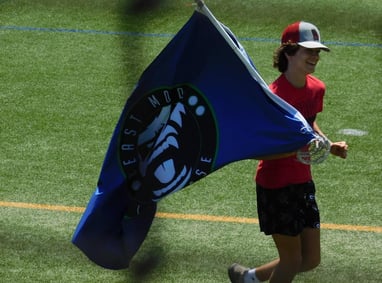 WE SUBSCRIBE TO THE IDEA OF DOING THE LITTLE THINGS AND BEING UNSELFISH PLAYERS. WE DO NOT CARE WHO SCORES, WE WILL PASS THE BALL TO THE OPEN PLAYER, NOT DODGE THROUGH THREE DEFENDERS
PHILOSPHY ON GAME PLAYING TIME
At the travel level lacrosse, we believe that the amount of playing time in games is earned from the level of effort in practice, homework and skill set. Everyone will play in every game, but it may not be distributed equally from game to game. Any tournament when a player receives less than adequate playing time, we will attempt to correct in the next tournament.
WE BELIEVE THAT WITH THE RIGHT MOTIVATION, EVERY GIRL IS ABLE TO ACHIEVE SUCCESS. WE WANT ALL PLAYERS WHO ARE INTERESTED IN ELEVATING THEIR GAME TO BE ABLE TO ACHIEVE THIS. HOWEVER, WE KEEP OUR ROSTERS SMALL TO ALLOW FOR MAXIMUM PLAYING TIME. WE DO NOT BELIEVE IN CUTTING PLAYERS, BUT WE MAY NOT HAVE ROOM FOR EVERYONE ON THE TOURNAMENT TEAM. WE WILL HAVE PART TIME SQUAD PLAYERS WHO WILL BE GIVEN ADDITIONAL HOMEWORK TO IMPROVE THEIR GAME AND IF WE GET ENOUGH PLAYERS, WE WILL FORM ADDITIONAL TEAMS. PART TIME SQUAD PLAYERS MAY BE MOVED UP TO THE TOURNAMENT TEAM ROSTER AND TOURNAMENT TEAM PLAYERS MAY BE MOVED DOWN BASED ON THEIR LEVEL OF COMMITTMENT, SKILLS, ATTITUDE, AND EFFORT LEVEL.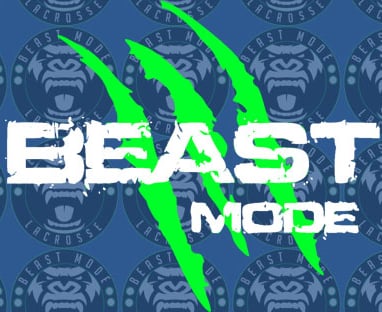 Are you ready TO PLAY LIKE A BEAST?